Plan Bee shortlisted at prestigious Business Green Leaders Awards!
We are delighted to announce that we have been shortlisted at the prestigious Business Green Leaders Awards! We are going to rub shoulders with some of the burgeoning environmental sector's big names and some of the biggest brands in the UK.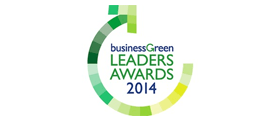 Plan Bee are rightfully buzzing at the prospect of the London awards ceremony:
"We're delighted to be considered in the same category as some of the biggest names in not only our industry, but some real global big brands. We're in a strong category but having gained experience from the recent BBC Food and Farming Awards and a host of others, we're confident we can come back with something or at least give the big boys a run for their money.
"It would be great in this summer of Homecoming and the Commonwealth Games if a Lanarkshire business could come back home with some silverware from London. While its nice to pick up awards, its about the extra publicity that it gets for the business and for our cause of protecting the honey bee and ensuring we all play a part in protecting the planet we all share."
Last year's winners included Marks and Spencer, Coca Cola and First Minister Alex Salmond as Politician of the Year.
"We're doing well, but we're encouraging Angel investors and entrepreneurs across Scotland to check out what we're doing on Crowdcube. We've decided to seek a more ethical approach to raising the funds necessary to build our business and recruit more disadvantaged young people to our team, rather than going to a bank. We're making some waves and it's taking people a while to get their head around what it is that we're trying to do, but once they understand it they are largely supportive."
The awards ceremony will take place on Wednesday 2nd July at The Brewery in London's Chiswell Street. For more information contact us on 01698 580 572 or buzz@planbeeltd.com