Beehive Brae named Scottish Beer Awards Finalist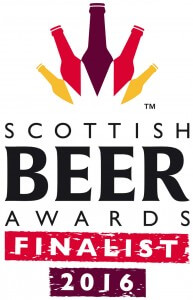 We're on cloud 9 here at Plan Bee HQ
We've just learned that we are FINALISTS in the prestigious Scottish Beer Awards!
The awards are a new national celebration for the beer business. Breweries both large and small have been given an opportunity to compete in a range of categories, assessing taste and business performance.
Our Beehive Brae Blonde Honey Beer is among only a handful of brewers in the Innovation of the Year category, recognising the development of innovative practice in any aspect of beer production, distribution, sales and marketing by a Scottish brewing company.